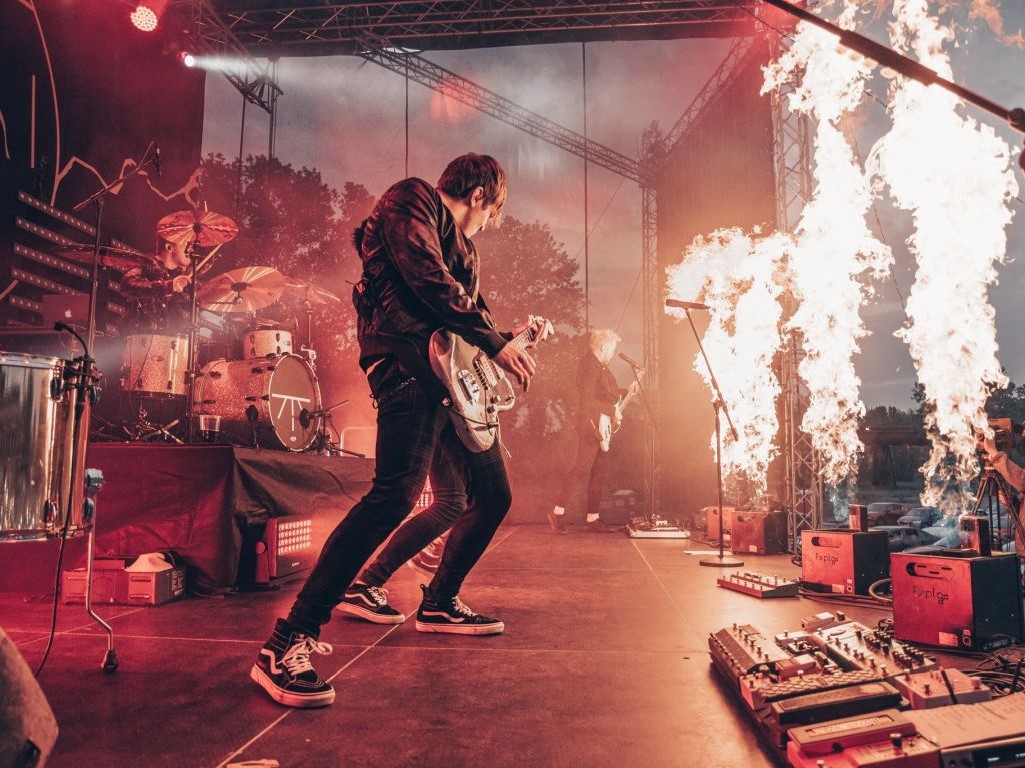 Look what it is like when instead of cheering faces it's flashing headlights that you see from behind your drum set and applause is replaced by blaring car horns.
Together with Šimon Bílý, one of our TRX family who plays drums in Mirai, we went to Ostrava to shoot exclusive footage of two possibly largest gigs of May 15th and 16th in the world.
Measures taken in connection with the infamous coronavirus locked people in their homes. Public events were banned at that time. Mirai came up with a solution of their own. They built a large stage in the Dolní Vítkovice industrial area, on both nights let 500 cars drive in and through car radios served their fans with unprecedented experience. The idea of throwing a drive-in gig made it possible to get so many people in one place and still keep safe distances between them. And so, this might as well have been the largest live gig on the planet!
What is it like when you look from the stage into a "thousand-eyed crowd" of headlights and instead of applauding people you just hear car horns blare? See for yourself in the gallery and in Šimon's drum cam video of the song named "Dítě robotí".